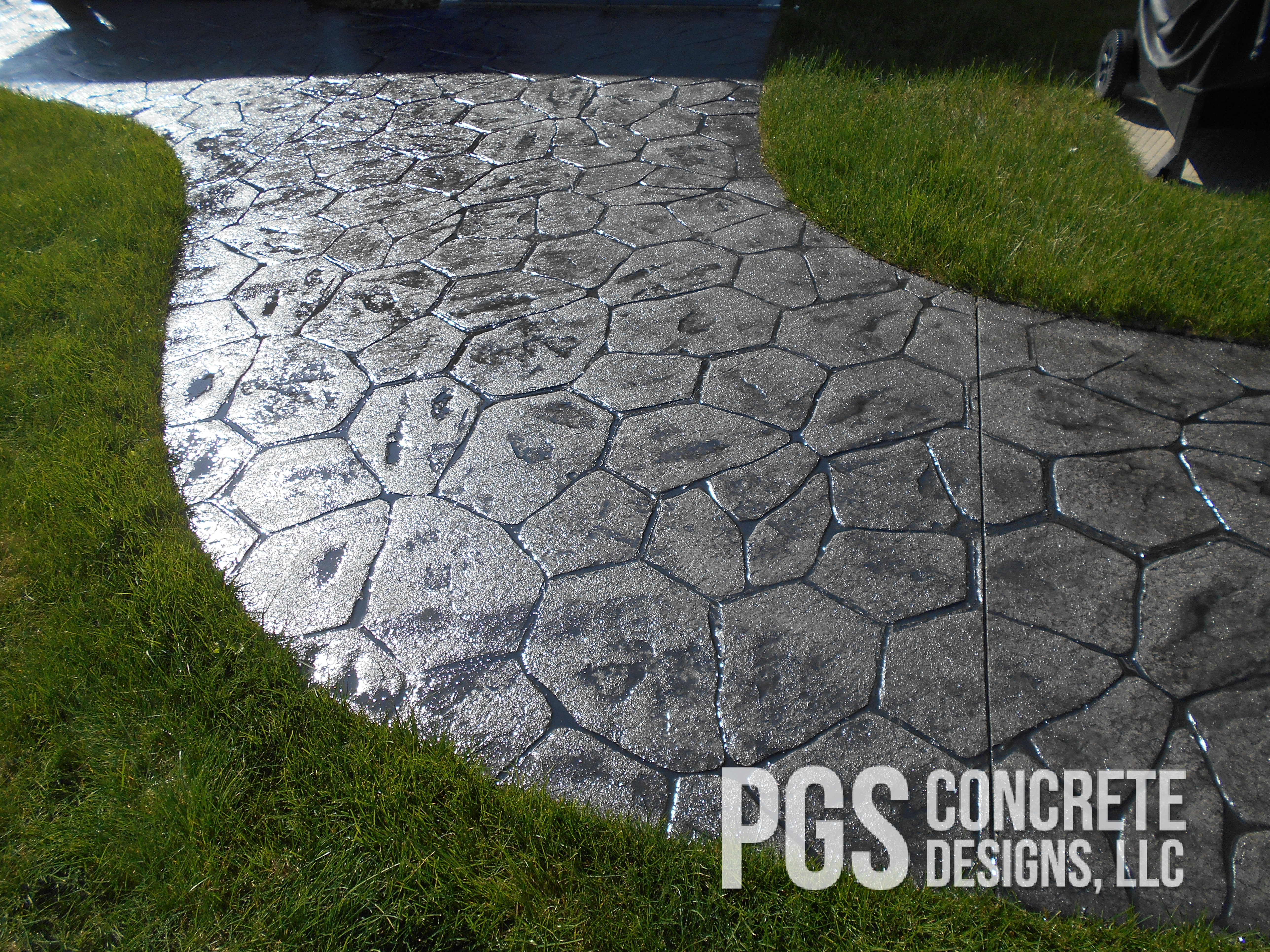 Reviews
---
"Awesome company to work with! Very impressed with results, staff, and exceptional professionalism. My job was finished on time and met the written quote. Their company exceeded all of my expectations. Many thanks to you and your staff!"
—T.0., Hamden, CT
Once again, Patric and his crew did outstanding work for us, install a beautiful stamped concrete patio. Start to finish 4 days. Second project we have hired him for, surpassed our expectations once again. Great job, Patric. Would recommend this company to everyone. (5 plus stars !!!)
—C.P., East Hartford, CT
"Patric and his crew recently installed a 20x30 stamped concrete patio at our home in Glastonbury. Patric was professional, honest and helped us greatl in deciding placement, color and design while keeping in mind our desire for a great space to entertain! We couldn't be happier with the product and the work that was done. We will be spending our summer enjoying the space thanks to Patric and the PGS Crew! We would recommend PGS to anyone looking for high quality concrete work to be completed!"
—M.C., Glastonbury, CT
"I hired Patric of PGS Concrete for work on a new home I am building. ON his plate we put stamped front and back walkways, a stamped patio, and a complete garage floor re-do. As part of these projects and during the problem shooting and planning stages, Patric acquitted himself with great responsibility and success - he clearly is driven to produce a high quality and beautiful product. His professionalism, efficiency, and deep expertise (not to mention his flair for design and honesty) leads me to very strongly recommend Patric and PGS COncrete for your next project, we will certainly call him for ours."
—B.M., South Windsor, CT
After having several contractors make appointments and never showing up it was great to meet Patric who showed up when scheduled. He explained exactly (and thoroughly) what he was going to do. He and his crew did a fantastic job and we are very pleased with the results. We will recommend his to anyone who needs any concrete work done. Thanks Guys!!!
—M.A., East Hampton, CT
Considering PGS Concrete for your next project?
Contact Us